Broad Spectrum CBD Oil 750mg
Aloha CBD is a premium cannabidiol for customers demanding the highest quality. Sourced from organic USA-grown hemp, Aloha CBD provides the highest quality product without the unnecessary additives of other brands. 
With Aloha CBD you get premium quality cannabidiol, and nothing else.
·         25mg/ml of broad spectrum phytocannabinoids-rich hemp oil
·         CO2 Extracted
·         All-natural
·         Certified 100% Organic
·         100% Made in the USA
·         No synthetic flavoring, dies, or coloring
·         No pesticides, herbicides, solvents, or chemical fertilizers
·         Non-GMO
·         Lab-tested to ensure less than .3% THC
Ingredients:
Aloha CBD has two ingredients: Certified organically grown phytocannabinoid-rich hemp oil and organic fractionated coconut oil (MCT).
Health & Wellness Naturally
100% Organic
Contains 750mg of Cannabinoid per Bottle
Non-GMO
No Pesticides, Herbicides, Solvents, or Chemical Fertilizers
Non-psychoactive (Less than .3% THC)
Laboratory Tested to Ensure Safety and Potency
Certified organically grown phytocannabinoid-rich hemp oil.
Serving Size 1mL (or 1 dropper)
Servings Per Container 30
Broad Spectrum Hemp Oil Extract 33mg per serving
Product Specifications
Net Wt: 105gr - Weight w/ Packaging: 150gr
Product Dims: 30ml bottle H:10.5, D: 34, Weight 57gr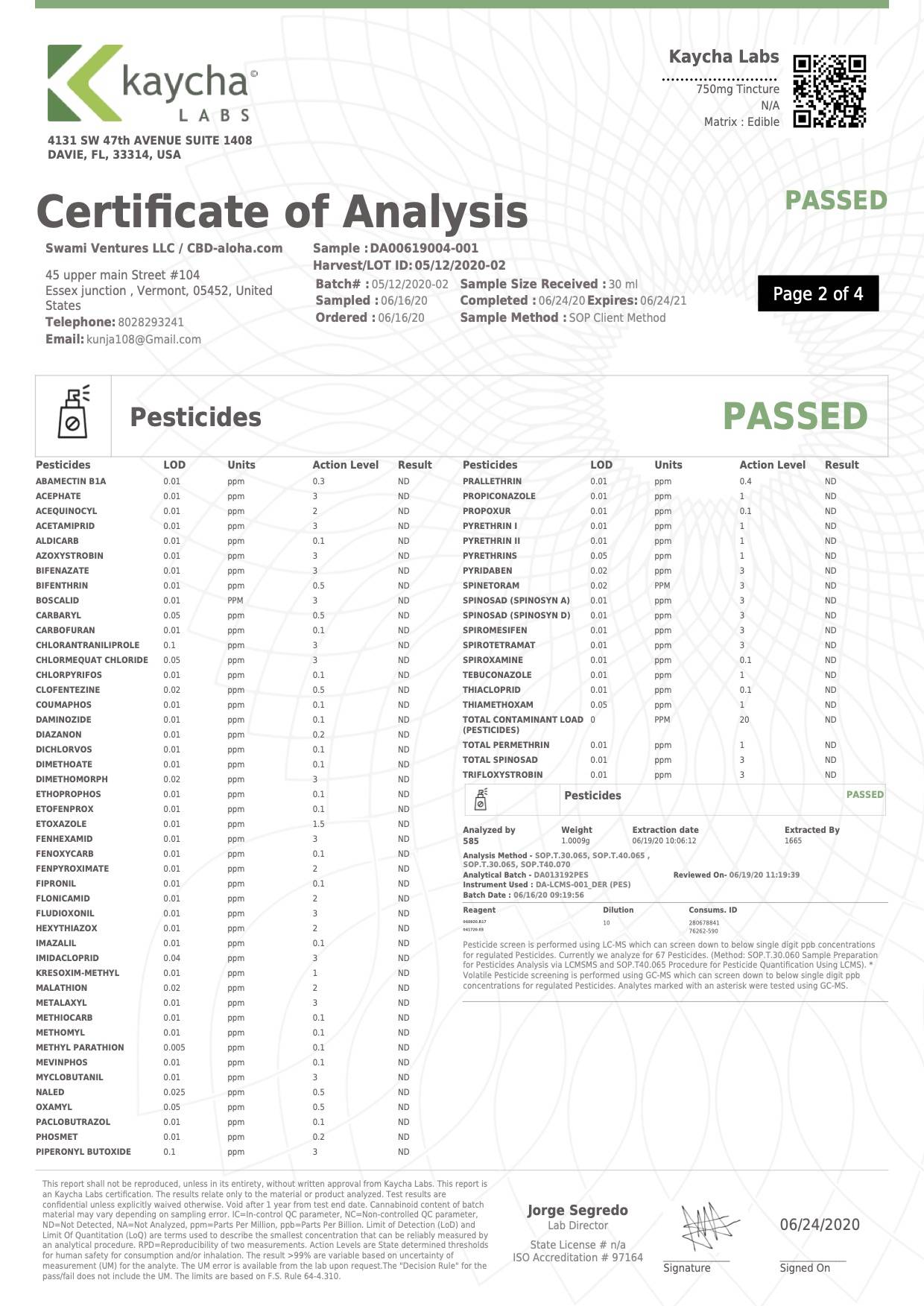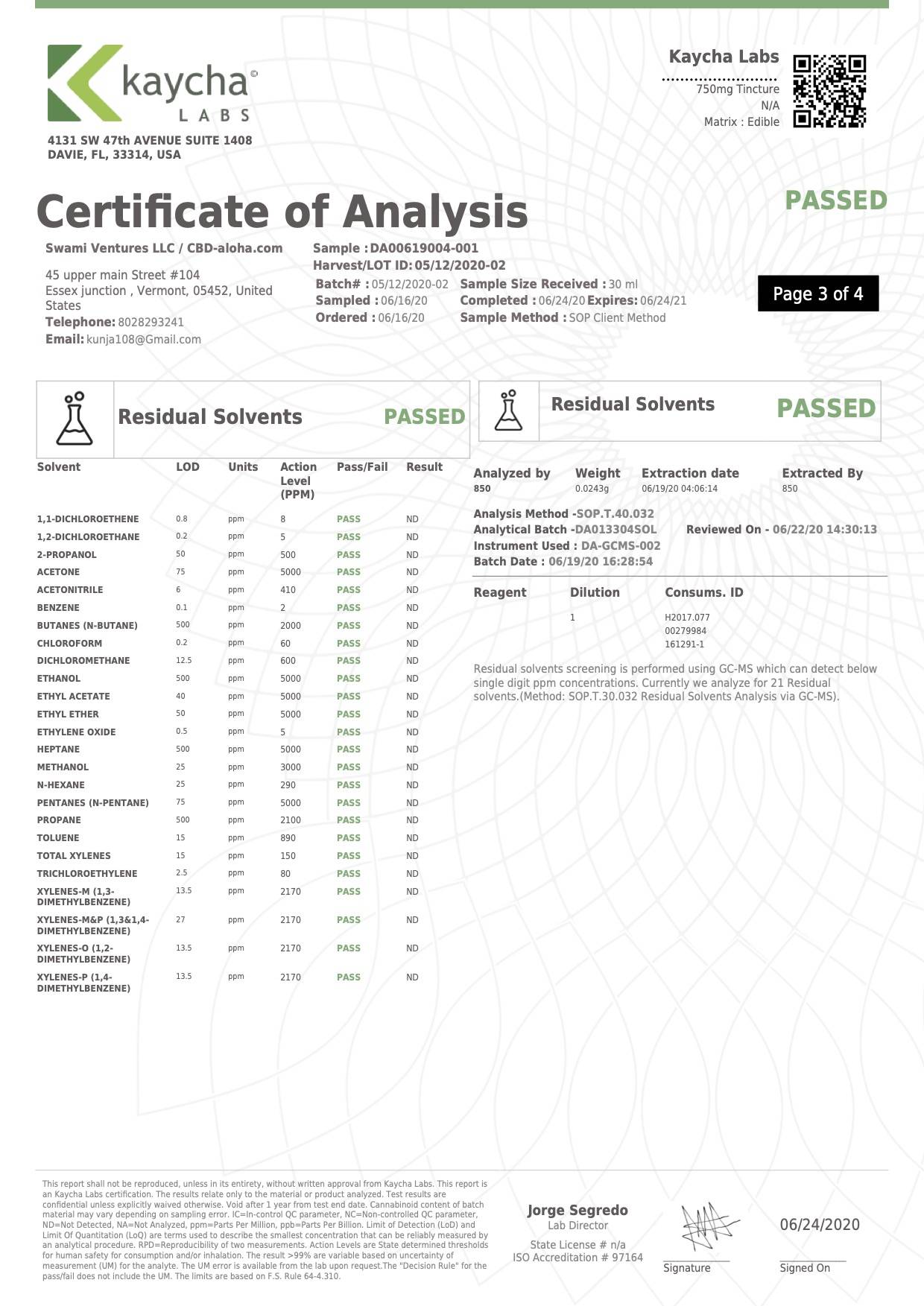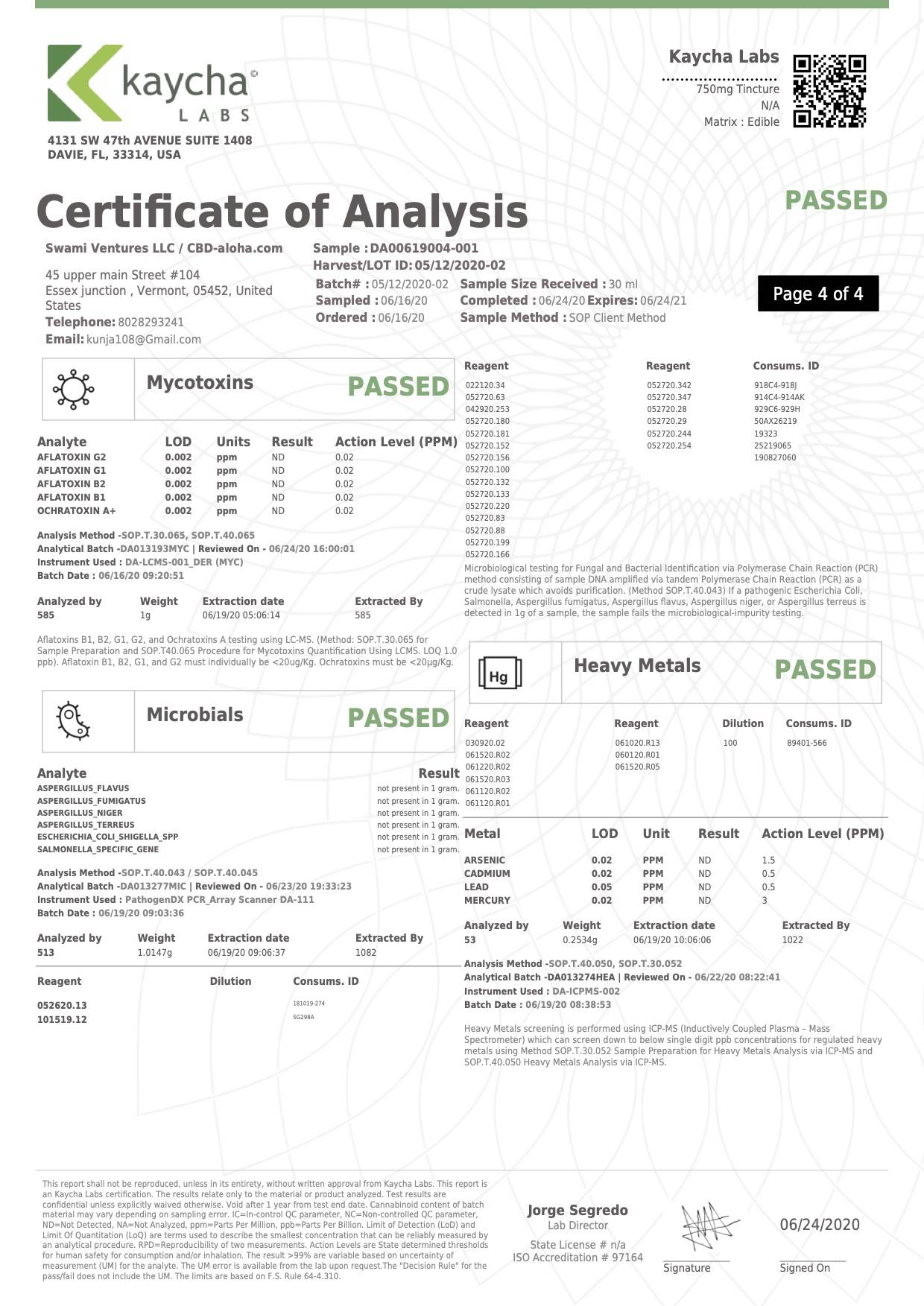 CBD-Aloha is distilled:
CBD Distillation is a process of concentrating Cannabidiol from CBD oil or other hemp extracts to produce a highly potent, clear golden liquid with mild aroma and flavor.
Distillate CBD is a concentrate containing between 80% – 90% CBD. In order to make distillate CBD, additional steps take place to filter out impurities and remove most of the non-cannabinoid compounds, including terpenes, flavonoids and essential fatty acids.
We here at CBD-Aloha believe that this is another reason to choose our product'